ARE YOU A COOK THAT ENJOYS FOLLOWING AND EXPERIMENTING DIFFERENT RECIPES?
Did you know you can reduce your kitchen clutter, save money, and speed up the cooking process just by using the the SCOOPER™ Adjustable Measuring Spoon. It LITERALLY reduces it ALL down by combining your teaspoons & tablespoons into one easy to use ALL IN ONE  tool without affecting the flavors of your ingredients and assisting you creating your most beautiful dishes and drinks.
Over 4921 passionate cooks have confirmed with us that this has made following a recipe much more easier, efficient and fun.
Does not having all the measuring spoons make it difficult for you to put together the exact ingredients in the exact quantities, that ends up causing your dishes to not taste exactly how you would want them too?
 Our SCOOPER™ Adjustable Measuring Spoon has been proven assist the best cooks in mastering every recipe they have followed.
CLICK 'BUY IT NOW!' to get yours today with 33% OFF!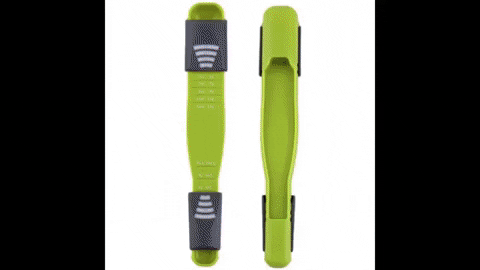 Simply slide the adjuster to your desired increment and scoop! Does that not sound much easier than frantically looking for a different measuring spoon while your food is in the process of being cooked or baked.
The grooved thumbprints also help you move the sliders back and forth making the process quick and efficient.
Easily measure dry, liquid or semi-liquid ingredients. With precise measurements for yeast, baking soda and other dry ingredients it makes a thoughtful gift for aspiring and expert chefs.
The SCOOPER™ Adjustable Measuring Spoon truly replaces the need for multiple measuring spoons.
FEATURES
✅Easy to Clean
✅Dishwasher Safe
✅One end has incremental volume measures of 5ml, 7ml, 9ml, 11ml, 13ml, Weight measures of 5g, 7g, 9g, 11g, 13g.
✅The other end has incremental volume measures of 0.5ml, 1ml, 2ml, 3.5ml. Weight measures of 0.5g,1g,2g,3.5g.
Remove sticky foods by soaking in a white vinegar solution for a few minutes when cleaning. 
Description
Material: PLASTIC
Plastic Type: PP
Temperature: -40F to +446F (-40c to +230c)
Certification: Rohs,SGS,FDA,LFGB
Material: Food grade stainless steel
Packaging Includes
1 X SCOOPER™ Adjustable Measuring Spoon
Click 'BUY IT NOW!' to get yours today!
---